I figure this is OK to post since my full name is right on the sidebar of this page, so here you go. Ever Google yourself? I have, and I've noticed that there are some pretty successful Adam Richardses out there:
The heavyweight boxer ("Adam Richards (9-1) outpointed John Dixon of Gautier in a four round heavyweight fight." Way to go, man!)
The local pro wrestler. Holy crap I'm such a badass! Check this out:

Name: Adam Richards

Nickname: The Chosen One

Faction: The Texas Mafia (w/ Kyle and Michelle Richards)

Hometown: San Antonio, Texas

Entrance: The arena goes dark and the lights begin to flash red as "New Abortion" by Slipknot hits the BlazenTron. Flames explode when the first yell is heard and when the first lyrics are heard, Adam Richards appears on the stage. After staring at the crowd, Adam makes his way to the ring, slides inside and moves to the far right corner of the ring to pose. Adam then jumps down, turns around and waits.

Fighting Style: Brawler

Persona: Adam Richards loves to scare the fans with all the painful moves in his repertoire. He hates the fans and everything they represent.

Signature Moves:
– Tornado DDT
– Frog Splash
– Standing Shooting Star Press

Finishers:
– Pure Impact (Swinging Sidewalk Slam)
– The Apocalypse (Electric Chair Drop)

Quote: "I live for the thrill of the violent moment!"

Superstar History: Originally from San Antonio, Texas, Adam Richards, who was trying to follow in his brother Kyle's footsteps, tried to find a job in the wrestling business with no success. Even though Adam was a virtual unknown in the business, the Epic Wrestling Organization gave Adam a chance to compete with their company. It was on November 13, 2004, that Adam Richards worked his first match for the eWo against Devin Washington and Shane Nitro and impressed, even though it was in a losing effort. After a long wait in-between matches, Adam Richards got his first chance at eWo gold in a battle royal on December 22, 2004. The match was for the eWo National Championship. Adam lost the match, yet again impressed the company in a losing effort. On January 5, 2005, Adam Richards would again have a chance for more gold, this time for the eWo Gutz and Glory Championship. However, before the show took place, the company was bought by Kevin Void and has not had a show since. Tired of waiting, Adam decided to try his luck elsewhere and joined the Blazenwing Wrestling Federation to team with his brother Kyle and sister Michelle as the Texas Mafia.

Title History:
– BWF Hardcore Champion (1)
Way to be a champion!
The British Stuntman: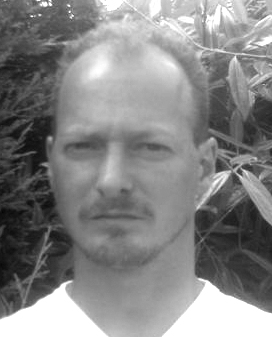 FIT AND CAPABLE TO UNDERTAKE ALL ASPECTS OF STUNT WORK, WILLING TO LEARN NEW TECHNIQUES.

Fight Director: Bugsy, Lion Witch Wardrobe, Man in the Moon, Team One

Special Skills: Twenty five years experience in the fighting arts both teaching and studying.
British National Martial Art Award for coaching.
Founded own style KUEN TAO.
Gymnastic instructor, personnel fitness instructor, Fencing instructor.
Coach to two British martial Art Champions in Kickboxing and Grappling.
Full Driving Licence including Fork lift and motorbike.
Fight Director.
Chinese Lion/Dragon Dance.
TRAINED IN HONG KONG.
First Aider.
Sweet! I need to get this guy to teach me how to take a punch.
The Australian Rollerblade Hockey player (of the "Snipers"). Lots of athletes, damn. I am such a dork, the only "sport" I play is Dance Dance Revolution.


The Australian commercial landscaper with a TV show. Lame!

The Utah engineering student:


Adam Richards dreams of designing or flying helicopters.
US: If you were a superhero, what would your name be? Why?

Richards: Super Dusty. Dusty was my nickname as a kid.

US: What is your pet peeve?

Richards: People that park next to the curb when their "only going to be there for a second".

US: If you could travel anywhere where would you go? Why?

Richards: Alaska. It's not crowded. I worked there for a summer and it's really pretty.

US: What is your personal philosophy on life?

Richards: It'll be all right.

US: What's the biggest risk you've taken?

Richards: Any number of the stunts I did as a kid. They were all death defying – BMX riding, walking the conduit across the ravine, jumping off buildings trying to fly.

US: What's your favorite flavor of ice cream?

Richards: Anything with a bunch of chocolate and caramel swirls.

US: If you could go on tour with a band, who would it be? Why?

Richards: Someone not on tour very long, I wouldn't like it much.

US: If you had five hours of free time right now, and money was not an issue, what would you do?

Richards: Fly to Alaska and buy a plot of land. Then I'd figure out how to get back afterwards.

US: What were the last three books you chose to read?

Richards: "Fall of Baghdad," "Ten Minutes to Normal" and "Plan of Attack." They were just there at the library.
BOOOORING!!!! This guy can't stop thinking about helicopters and Alaska… what gives?
OK, that's enough for now… I'll try and catalog some more Adam Richardses later.